Media Art Histories Award for Contributions to the Field – Award 2019: Anne-Marie Duguet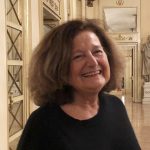 Art Historian and Curator Anne-Marie Duguet for her achievements in curatorial engagement with contemporary artistic production, in-depth historical and aesthetic investigations and teaching on art, aesthetics and technology.
MediaArtHistories Award for Contributions to the Field – Awardee 2017: Werner Nekes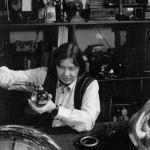 Collector, Scholar and Film Director Werner Nekes for his achievements in collecting, archiving and disseminating graphic and optical objects on the pre-history of film and the history of optical illusionism.
Media Art Histories Award for Contributions to the Field – Inaugural Award 2015: Barbara Stafford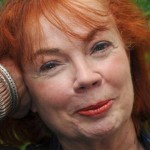 Prof. Barbara Maria Stafford for her achievements in imaging arts, optical sciences, and performance technologies.

About the Award:
The media art histories award is biannually conferred upon an individual scholar working in any language in recognition for their innovative and inspirational contribution to the field of Media Art Histories, sustained development of the global community and research program of Media Art, and for scholarly excellence at the highest level.
The Media Art Histories Award was initiated by the Media Art Histories Board:
Prof. Dr. Sean CUBITT (Deputy Head of Department & PhD Tutor / Media and Communications / Goldsmiths University of London / UK), Univ.-Prof. Dr. habil. Dr.h.c. Oliver GRAU (Head of Dept & Chair Professor in Image Science / Danube University / AT), Dr. Linda Dalrymple HENDERSON (David Bruton, Jr. Centennial Professor in Art History / Dept of Art + Art History / University of Texas at Austin / US), Dr. Andreas BROECKMANN (Professur Theorie und Geschichte gegenwärtiger Medien, Universität Oldenburg / GER), Prof. Dr. Erkki HUHTAMO (Departments of Design Media Arts, and Film, Television, and Digital Media / University of California Los Angeles / US), Prof. Dr. Douglas KAHN (Professor of Media and Innovation / National Institute of Experimental Arts (NIEA) / University of New South Wales, Sydney / AU),  Prof. Dr. Martin KEMP (Emeritus Professor of the History of Art / Oxford University / UK), Prof. Dr. Machiko KUSAHARA (School of Letters, Arts and Sciences / Waseda University / Tokyo, Japan), Prof. Dr. Tim LENOIR (Kimberly J. Jenkins Chair for New Technologies in Society / Duke University / US), Prof. Dr. Gunalan NADARAJAN (Dean / Stamps School of Art & Design / University of Michigan / US), Prof. Dr. Paul THOMAS (Director / Fine Arts at College of Fine Art / University of New South Wales /AU).