Co-Chairs Oliver Grau & Inge Hinterwaldner
Univ.-Prof. Dr.habil. Dr.h.c. Oliver Grau, MAE, Head of Department of Image Science, Danube University, Krems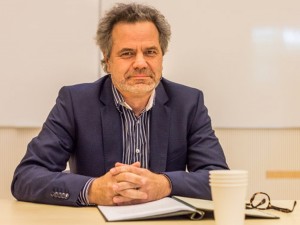 Oliver Grau is a renowned academic whose book Virtual Art (2003) is among the most internationally quoted art history monograph of the last decade. He has received several awards for his research. His books include: Mediale Emotionen (2005), MediaArtHistories (2007), Imagery in the 21st Century (2011), and On the Visual Power of Digital Arts (2016), and recently Museums and Archive on the Move (2017). His scholarship is translated in 15 languages. And he has given more than 280 lectures and keynotes at conferences worldwide, including at the Olympic Games culture program and the G-20 Summit. Grau conceived new scientific tools for image science and the first international archive for digital art (ADA, since 1999). Since 2005 Grau is also head of the database of Goettweig's Graphic Print Collection, Austria's largest private collection with 30.000 works, from Dürer to Klimt. Grau was among the first elected members of the Young Academy of the Berlin-Brandenburg Academy of Science & Leopoldina, 2014 he received a doctor h.c. for his research and in 2015 he was elected into the Academia Europaea.
Prof. Dr. Inge Hinterwaldner, Institute of Art and Visual History, Humboldt University, Berlin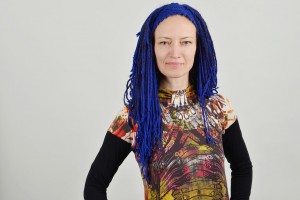 Inge Hinterwaldner is currently professor for modern and contemporary art in the Institute of Art and Visual History at the Humboldt University in Berlin. In 2009she received her Ph.D in art history from the University of Basel with an award-winning thesis on interactive computer simulations (/The Systemic Image/, German: Fink 2010, English: MIT Press 2017). Fellowships and grants allowed her to pursue her research at MECS in Lüneburg (2014), Duke University in Durham (2015), and MIT in Cambridge/MA (2016). Currently she is writing a book on /Fluid Form Conceptions/ in the kinetic art since the 1960s. She co-edited several volumes, including those addressing medical and scientific visualizations as composites (2006), the relation between image production and modelling practices (2011, 2017), and disposable images (2016). (C) Photo: Barbara Herrenwald.